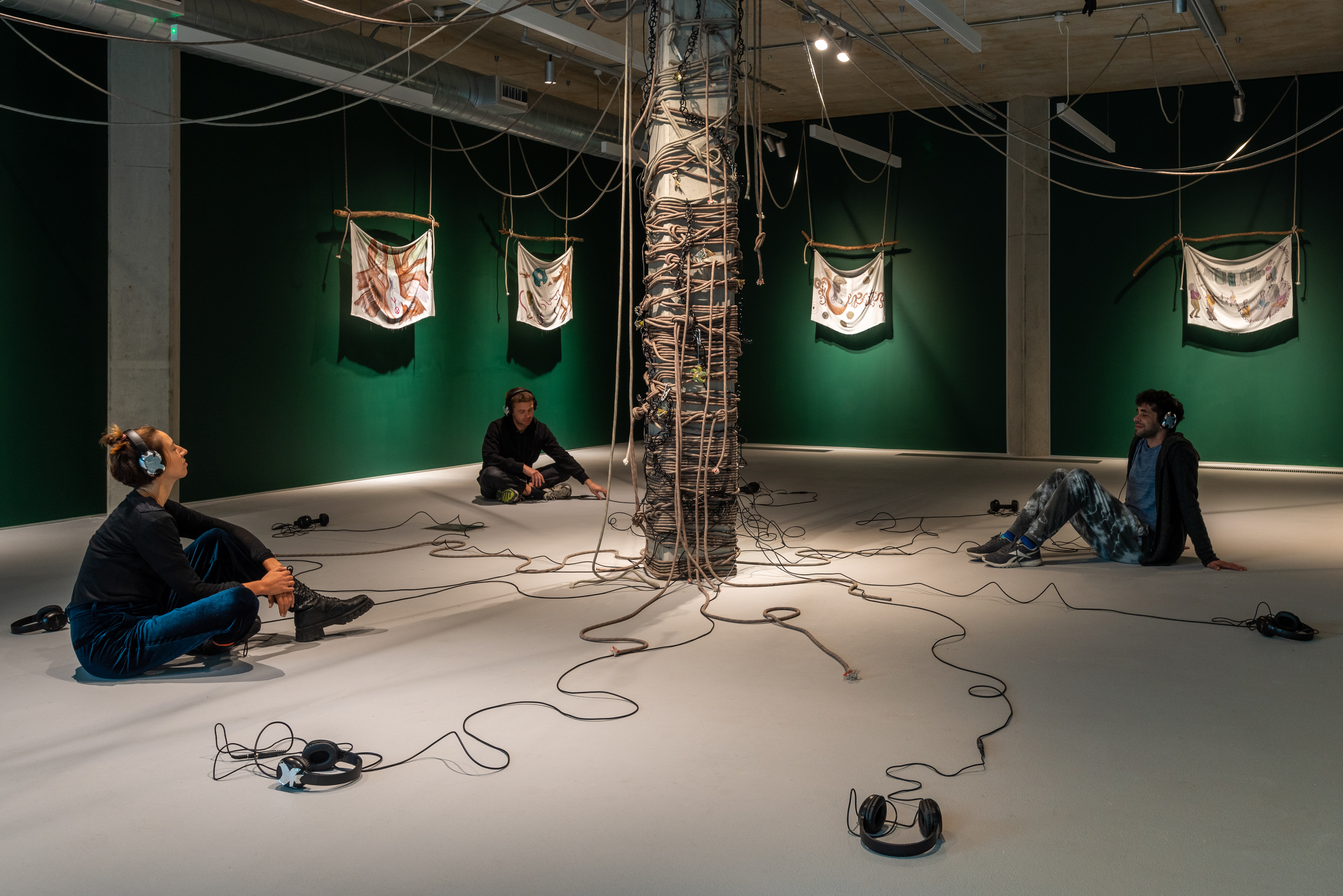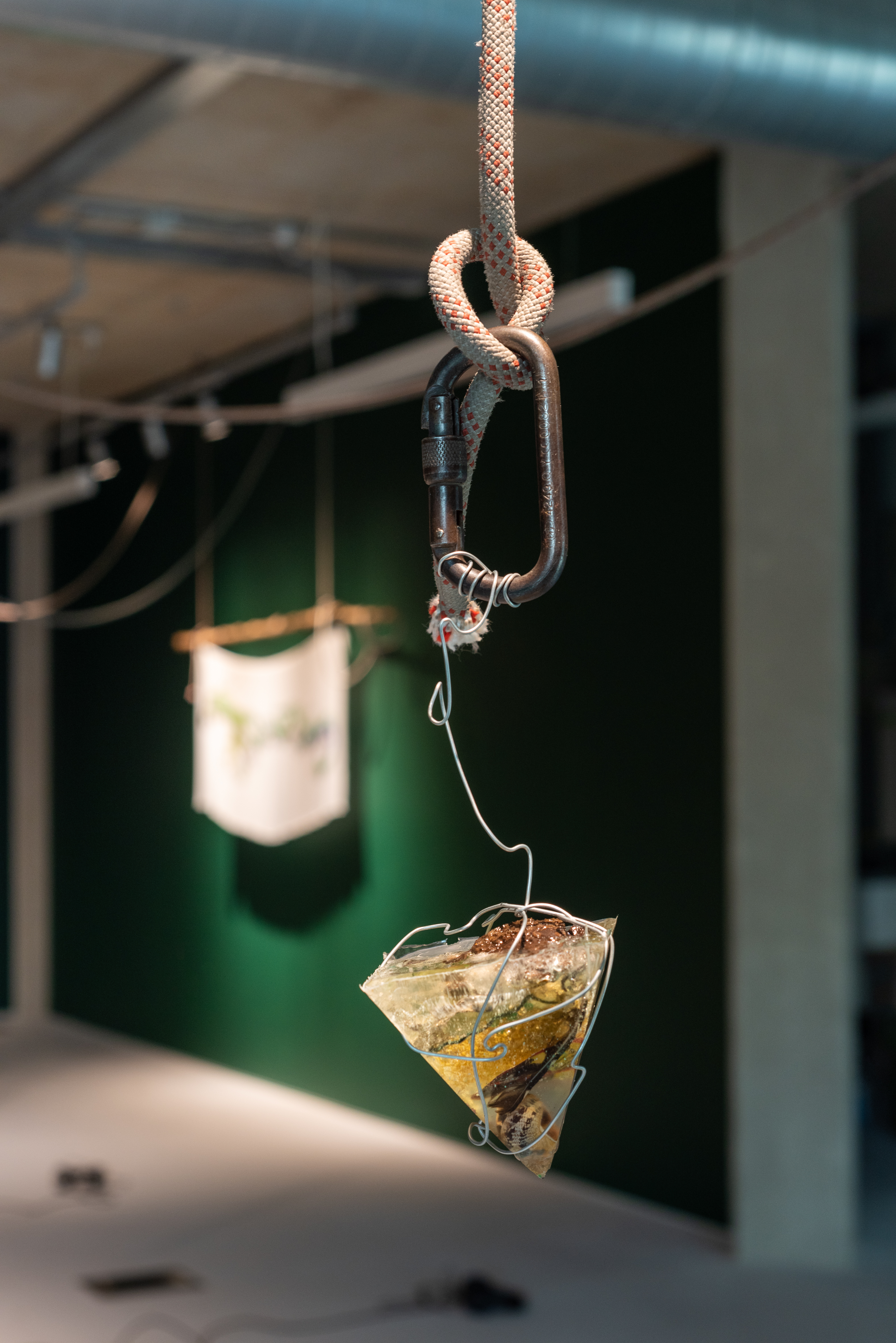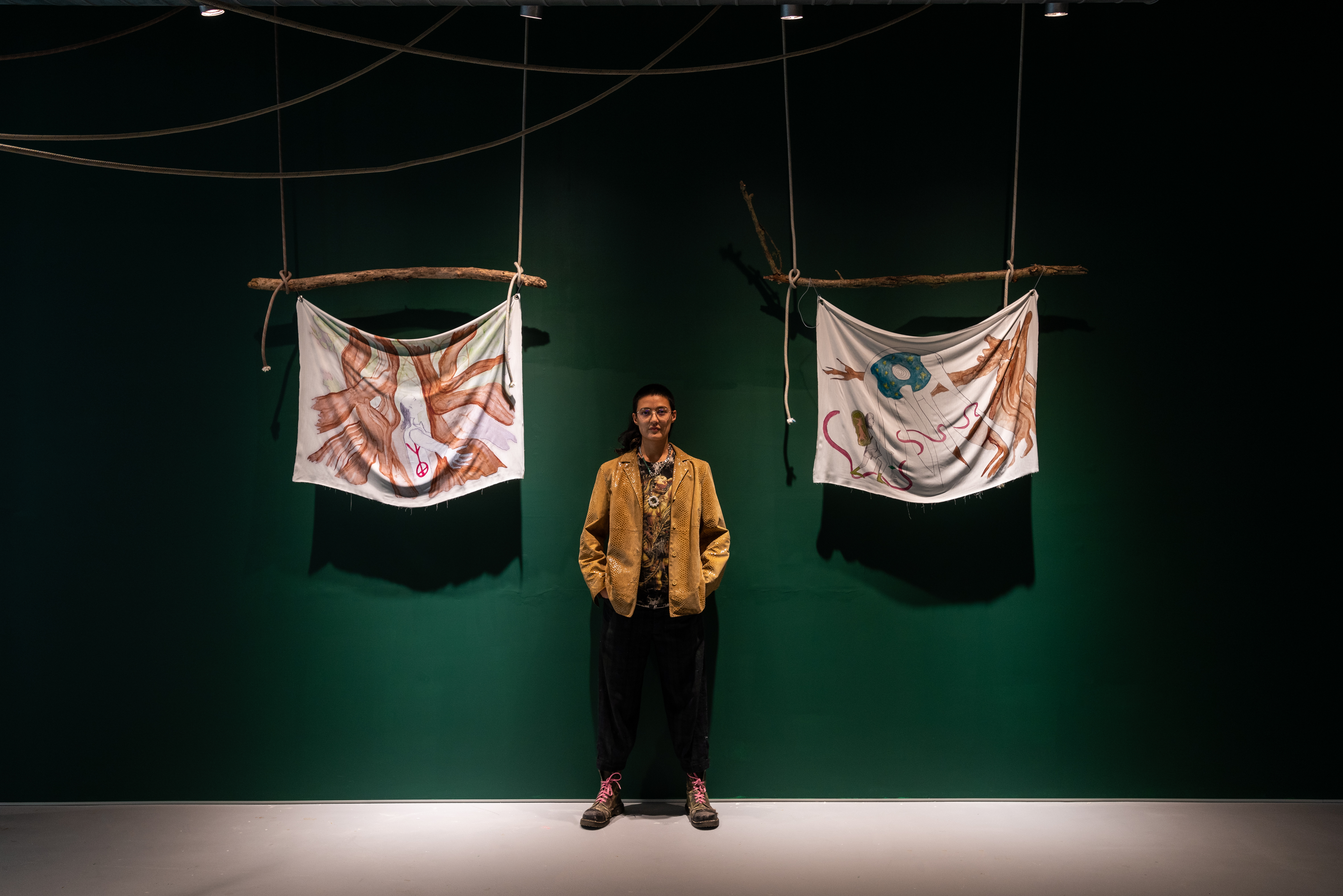 Tunnel Visions (2022) was a site-specific sound installation
comissioned by QUEERCIRCLE, in their main gallery space.
A 4-metre high, central monolith pays tribute to a 2,500-year-old Anckerwyke Yew tree, which tan jones encountered during a six-day walking pilgrimage. Beginning at the Silvertown Tunnel, a new road tunnel being constructed directly underneath QUEERCIRCLE, the pilgrimage took tan jones to Stonehenge, Salisbury. Large flags also adorn the space, their designs commenting on environmentalism and the legacy of land ownership in the UK. Whilst still being connected to the monolith, the individual headphones encourage solitary meditation on the beauty and destruction tan jones witnessed, a sound work weaved from field recordings tan jones took along the whole way.
Visitors are be guided from the smoggy city to the countryside, two opposing forces, each under the same threat of destruction due to urbanisation.